Mold Sets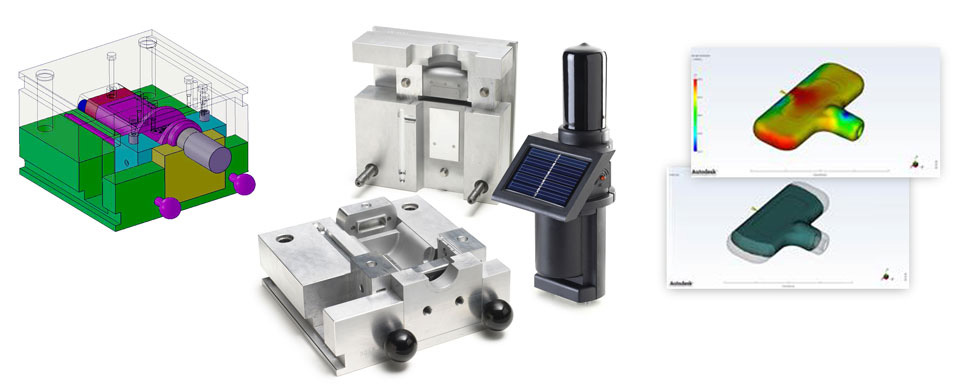 Mold Set Design & Production
MoldMan Systems™ supplies production mold sets that are ready for manufacturing and/or assist your mold-maker with guidelines. All mold set orders include tool run-in to optimize injection parameters and provide the first batch of sample parts.
Application Engineering
MoldMan Systems™ Engineering is in communication with customers from concept to production. Customers benefit from direct involvement in design, with a part and mold set approval process, prior to and during tool making. This ensures that customers receive a product that meets or exceeds expectations.
Moldflow Analysis
MoldMan Systems™ uses Moldflow Analysis software specifically tailored for polyamide materials. This enables us to precisely pinpoint ideal gate locations and identify trapped air, knit (weld) lines and incomplete fill. Moldflow Analysis helps avoid the possibility of damaging temperature and pressure sensitive parts like batteries, LED/LCD screens and large components.
Prototyping
The MoldMan Systems™ prototyping process includes a two part mold set made from aircraft grade aluminum, and will produce production quality parts. We find this very effective for incorporating design changes in preparation for full production.
For more information on mold sets or other MoldMan Systems™ products and services, contact a representative today.